New Block of the Month
Happy New Year!
Welcome to the new decade!
We are offering 2 Block of the Month Clubs this year!
The first, begins in April and will run for 9 months.
The "Decorative Stitches" BOM features fabric from Tula Pink's latest collection "HomeMade" This quilt finishes at 75" x 85" and is traditionally pieced. We are asking for a registration fee to sign up for this program. You can register on our website HERE.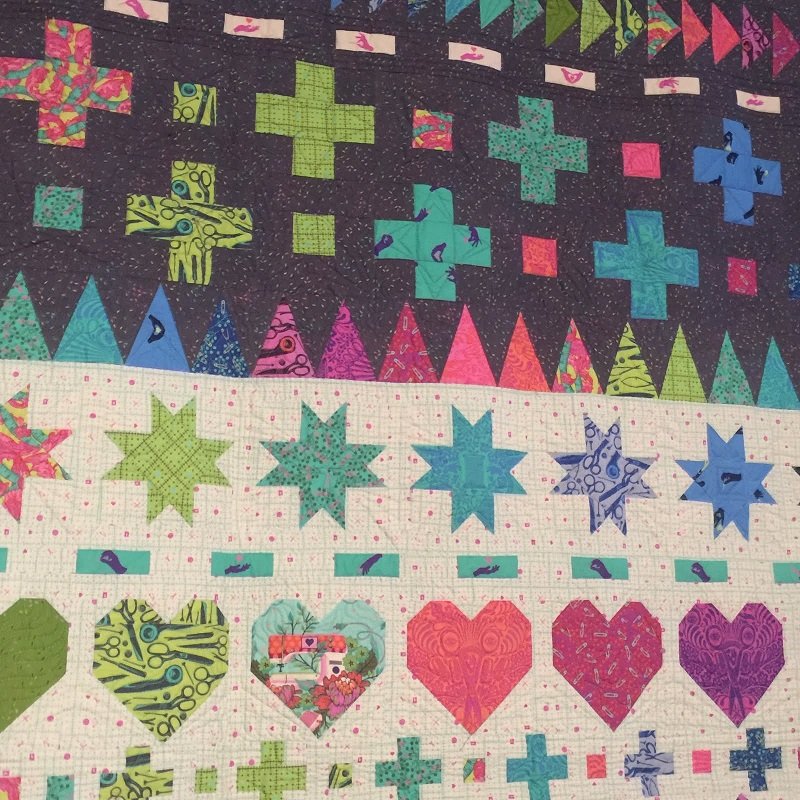 To view the "HomeMade"fabric collection click HERE. There is a prize for the first person who finishes the quilt top...free edge to edge long arm quilting by Andrew!!
Registration is limited so don't wait to sign up!

Our second BOM is "Wheelhouse" (Love the name!!) a pattern designed by Anna Maria Horner features her "Hindsight" Collection. This is a 5 month program that begins in June. You can get the full description and register for this BOM Here.

This quilt finishes at 80"x 80" and features several techniques so you will learn a lot! There is no English Paper Pieceing! For a full description check out the website.

This Club has lots of perks too! Check out that description on the website! Again registration is very limited so act soon!
There is no need to call to register unless you cant get on the website. Signing up on the website will give us your mailing address, phone and email so we can stay in touch. Both programs are by mail only with free shipping. Sorry, US only, no International orders.
We encourage you to finish up all those UFO's and we are giving you time to complete them before you begin one or both of these wonderful Block of the Month Programs.
We are still offering the free bundle of wonderful accessories with the purchase of the Tula Pink Special Edition 770QE. That is $4350 in goodies free!

The Bernina Accessory of the Month is the Circular Embroidery Attatchment.


You can read all about this neat attachment

Here


We will be keeping you updated when new fabric arrives!
Hope to see or hear from you soon!
Happy Sewing!Shelley