This unit is so much fun to use! Call to order.

New...


Check out these features HERE

We now have the upgrades for purchase. To learn more click HERE



We must sell our Q 20 Sit Down Floor Model at a reduced price to make room for new machines.


Our floor model is in Golden Teak, not white. Call for pricing!

Have you heard about the new Q16?


Learn more HERE Our floor model will be here soon!
We will keep you posted!

New Kits on the website...


Kaffe Fassett "Kites" From the book "Quilts In America"



"Succulent" From Kaffe Fassett's book "Quilts In Burano"



"Marmalade" from the Kaffe Book "Quilt Grandeur"



"Ocean Ripples" from the Kaffe Fassett Book "Quilts In Burano"
You can check out all of the Kaffe Fassett Quilt Kits HERE

SALE SALE SALE
Tula Pink's "Curiouser and Curiouser" fabrics are now $9.00 reduced from $12.25!
Also on sale is the "Mad Hatter Tea Party" Kit reduced to $179.00 from $200!
The Curiouser Fat Quarter Bundle is also on sale reduced to $70.00 from $81.25!

September is National Sewing Month!

Some new patterns....


You can check out all of our patterns HERE

New fabric coming this month...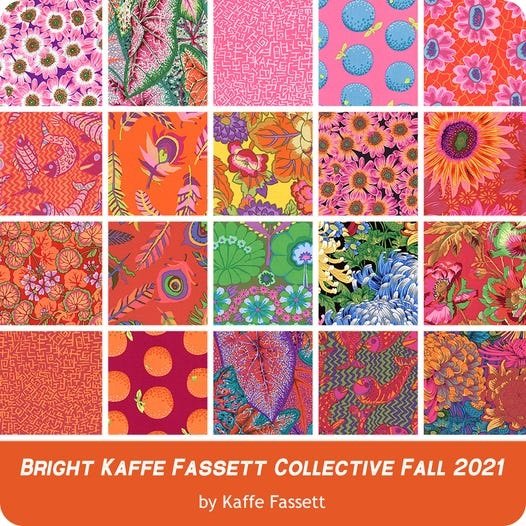 You can pre order bundles HERE
When you place a pre order Please use a separate order form.

We are looking forward to our beautiful Fall Weather! Time for a road trip?
Hope to see you soon!
Shelley