Sew it's October!



We have our "Fall/Halloween Corner all set...


We have or Fall/Halloween corner all set up for you!
We have precuts, kits, patterns, fat quarter bundles and more!!



We have some beautiful kits available using Fig Tree's Classic Halloween Collections.


Pumpkins and Cream



Fig Tree Pumpkin Farm




Kitty Korn Panel
Phoebe made this cute wall hanging!


And used the adorable label on the back!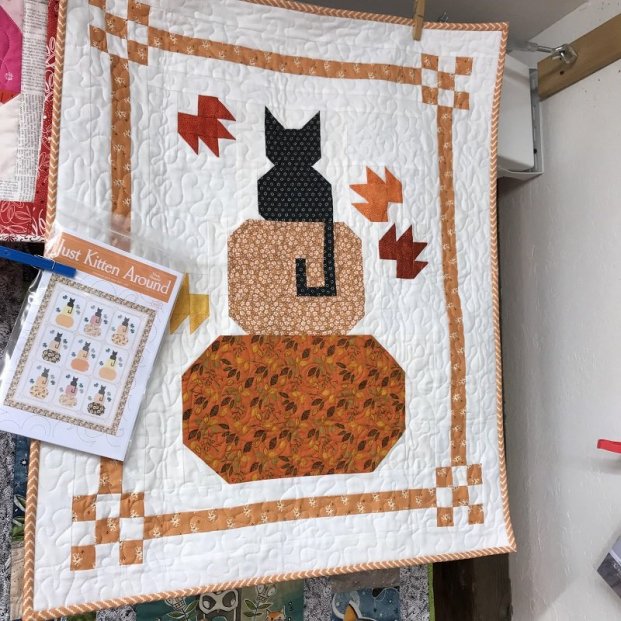 "Hester's Hat" Using "Regions Beyond by Tim Holtz

The newest Kaffe Fassett Collective Collection is here! Due in August, we are now calling this collection "Fall 2021"



We have cut the fat quarters and bundles are now in stock!



This is a free pattern on the Free Spirit Website...


So pretty!
Here are some of our favorites... (All Philip Jacobs
Caladium



Hokusai's Mums



Lucy



Van Gogh



Dorothy



Climbing Geraniums




On the Bernina Front...
We have a previously loved B 480 for sale! Rarely do we have a used machine! Call for pricing and details. 802-824-5700


Call for details...
Accessory of the Month...



Coming Soon...



We have the newest Q16 Machine on the studio table...
Come and give it a test drive!



Are you finishing your tops for Holiday gift giving? Now thru the end of this month is the time to bring
them in for long arm quilting. Don't wait!!
We hope to see you soon! It is beautiful here in October!


Happy Sewing!
Shelley