Call or email to find out how to reserve one today! 802-824-5700 waterwheelhouse1@gmail.com
The 770QE
It features the latest BERNINA technology including:
10" of throat space
9mm stitch width
built-in dual feed
70% more thread capacity in the bobbin
automatic thread cutter
needle threader
start/stop button
tons of decorative stitches
programmable foot pedal
BSR included
New with the PLUS: BSR3 basting mode
New with the PLUS: 7" color touchscreen
New with the PLUS: Additional decorative stitches & alphabets
New with the PLUS: Presser foot selection
The 770QEE with Embroidery
We have placed our order with Bernina. The machines are due in October! Call to reserve yours today!
Bernina Accessory of the month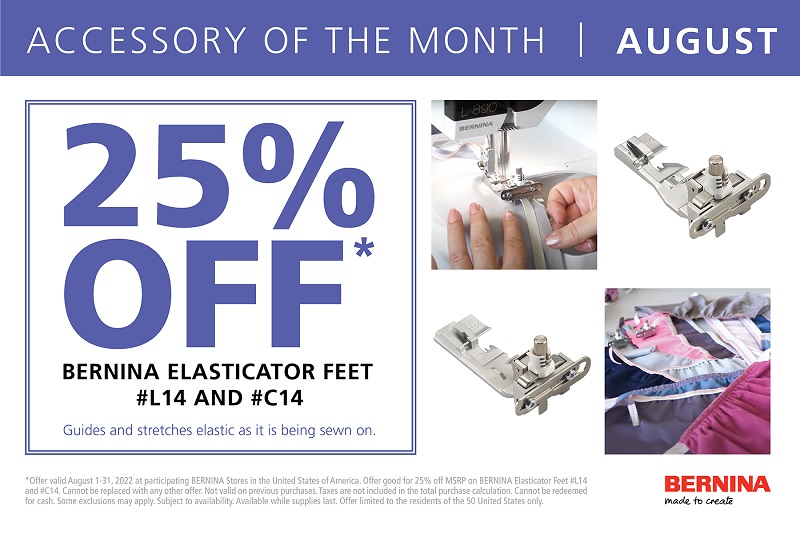 NOW until August 31st you can be "GIFTED"
New Fabric In the Shop now...
Neon Nature
Fall Barns
Winter Barns
Fabric Love
Coastal Living
Free Project!
Winter Park
Winter Park Kit Available
From Dear Stella "To The Moon"
Fall Potpourri from Henry Glass
New Patterns
By Emily Taylor /Collage Patterns
Beginner-level collage quilt pattern with instructions and pre-printed cotton foundation panel with design printed in gray tones to guide fabric selection and fabric placement. Finished quilt measures 20" x 32". 4-pages, one 18" x 30" foundation panel included in pattern. Online support and tutorials for pattern available at CollageQuilter.com
An Intermediate-level collage quilt pattern containing 9 dog faces. Finished quilt measures 36" x 36". Intermediate-level textile collage project, using my Parchment Pressing method Head sizes range from from 7" - 9" Instructions and templates for nine dogs: Chihuahua, Dachshund, Hound, Westie, King Charles Cavalier Spaniel, Pug, Lab, French Bulldog, & Cairn Terrier Additional Supplies Needed:, Lite Steam a Seam 2, Iron (mini iron is preferred), Fabric Scissors, Parchment Paper, Scraps of fabric in selected colors (light, medium, dark) 12" x "12 or bigger piece of fabric for background
Sweet Summer
Create the perfect summer table setting with the Sweet Summer table topper! Pattern includes "Parchment Pressing" templates for watermelon slices, grapes, peaches, pears, cherries, strawberries, as well as instructions for completing the project. Additional Supplies Required: parchment paper, fabric for collage and foundation, fabric scissors, Lite Steam a Seam 2. Difficulty Level: Beginner / Intermediate. Finished quilt size: 30in x 38in, but size of finished project is up to you!
More new patterns...
Find a fabulous feature fabric to use for the block center and wide border, and you're on your way to creating a striking star kaleidoscope quilt with simple 4-patches, star blocks, and strips.
Whatever catches your eye...a floral, novelty, or kid's print, any of these will look great in the quilt. Beware...making these 4-patch kaleidoscopes is fun and addictive!
Use fat quarters in coordinating colors for all of the backgrounds, block frames, and star points.
4 Sizes: Small/Baby 45in x 56in, Throw 57in x 68in, Twin 69in x 80in, Queen 94in x 105in
Terrace is a Fat Quarter quilt that includes a Crib, Throw, Twin, Queen, and King size. This simple design has nesting seams throughout for smooth construction. This pattern is best for an advanced beginner who is ready to try an on-point design.
Squared Up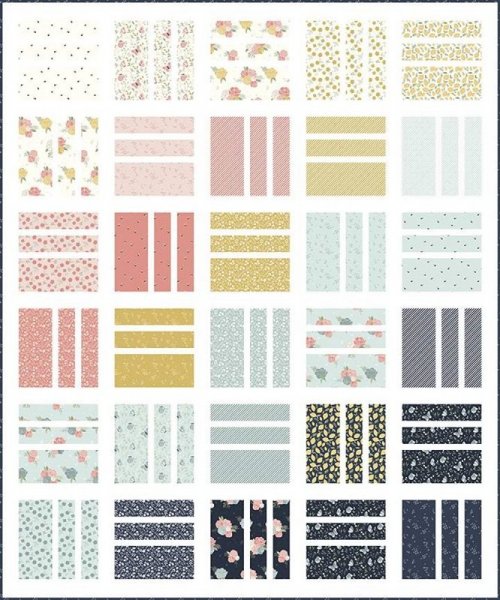 57 x 72 (21) fat quarters
Around The Lake
Around The Lake is a fun new take on some very simple blocks. It features an extended Drunkard's Path and a Flying Geese Unit, which when pieced together looks way more complicated. The pattern includes steps by step diagrams and photos to make piecing this quilt nice and easy. There is also suggestions on how to make the bonus Half Square Triangle blocks into stylish coordinating cushions. The pattern is Fat quarter friendly and comes with instructions for 6 different sizes. A coloring sheet has also be included to make choosing your fabrics so much easier. And finally a acrylic template set is available to help with the cutting of the extended Drunkard's Path block.

The Pineberry Quilt is fat quarter-friendly, traditionally pieced, and measures 60 1/2" x 68 3/4". The pattern includes a bonus Jam Jar block pattern and instructions for an optional quilt layout idea.
Well that's all for now! Hope you are enjoying your Summer! See you soon!
Happy Sewing!
Shelley