"Shades of Autumn" from Riley Blake and My Mind's Eye. We have 5 and 10 inch square packs plus yardage
With a great pattern
"Forest Frolic" from Moda Fabrics by Robin Pickens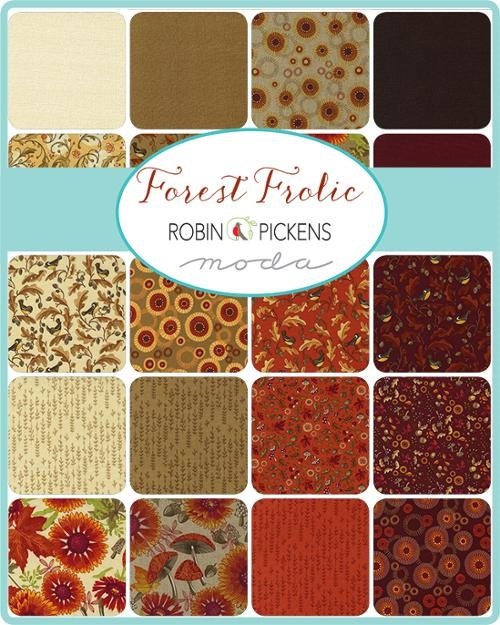 We have layercakes, charm squares and yardage
With several patterns
From Riley Blake By Lori Holt- "Home Town". We have 5 and 10 inch square packs and 2 1/2 "strips plus the "Cheater" print
And a "Wedding Ring" cheater print....
From Hoffman of California we have a lovely line of Batiks.
From Free Spirit by Mia Charro "Floral Pets"
From Free Spirit by Anna Maria "Love Always2" Fabric plus 2 free patterns (see below)
Kits Available for the warm version and the cool version
Winter/Christmas Fabric Lines...
From Riley Blake "Twas"
Panel will make 2 gift bags with coordinating images to make any number of holiday gifts.
Vintage Christmas 2 Boxed Quilt Kit
From Free Spirit "Woodland Holiday"
Panel and coordinates
From Moda "Holidays At Home" by Deb Strain
Plus Panels in Whie or Black
More Patterns
From Moda by V & Co"Ombre Flurries"
For this pattern...
From Free Spirit by Cori Dantini "Enchanted Forest"
Plus the whole line on the bolt