Newest Fabric
Kaffe Fassett Collective August 2023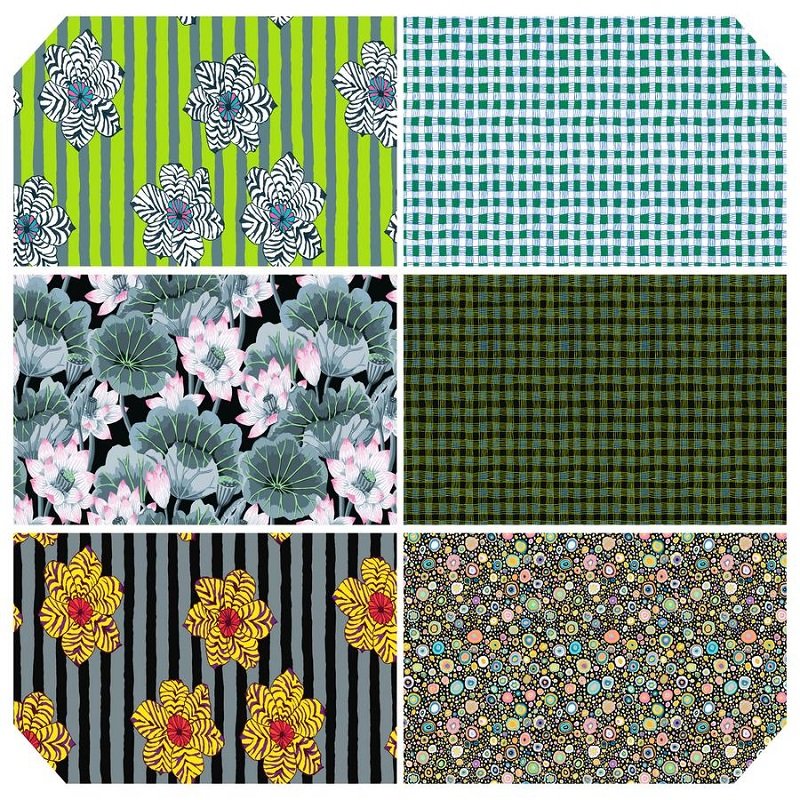 The latest Kaffe Fassett book "Quilts by the Sea" is in stock. There are many free patterns on the Free Spirit Website that feature the new fabric collections.
"In The Garden" is a new kit showcasing the latest fabrics. And the latest rendition of the "Seed Packet Quilt" and a Rainbow version of "All Stacked Up" are now on the website.
Another Free Pattern that uses all the newest Kaffe Fassett Collective
August 2023 "Bordered Panel" Quilt Kit
Another quilt kit using Enchanted by Cori Dantini, Grand Central.
A new kit featuring fabrics by Seth Apto "Storyboard" pattern is "Fractions" by Swirly Girls. Finished Size 68 x 68.
We have the whole line.
This kit features all Tilda Polka Dots. Darling!
A few new patterns
We hope to see you soon!
Happy Sewing
Shelley