Skip Navigation
Website Accessibility
October 2023 Snippets
Welcome Fall
Bernina Promos for October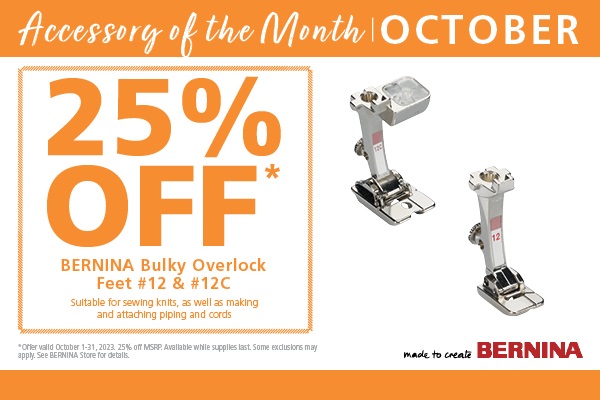 New Fabric Just In
Tilda "Hibernation"
We have yardage, Fat Quarter Bundles of (20), Fat Eighth Bundles of (20) and bundles of Fat Quarters by colorway (5) of each colorway.
Blue
Pecan
HIbiscus
Sage
Plus a Blender Bundle
We just adore this new line!
New Precuts from Moda "Ellie" by Brenda Riddle
We have Charm Squares and Layer Cakes. Fabric on the bolt will arrive in a few weeks. So sweet!
More new fabric...
From Free Spirit by Seth Apto, "Storyboard"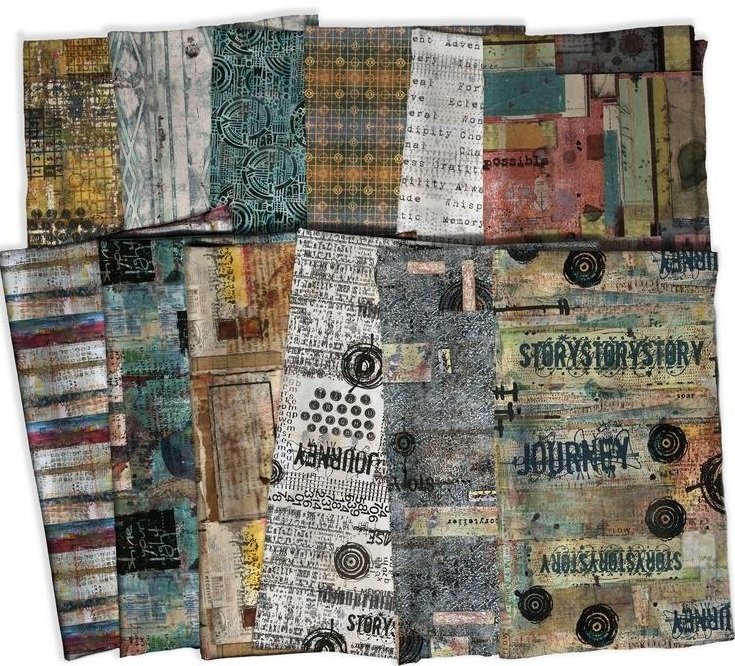 Very graphic and collage-like. We have two patterns especially for this line of fabric.
From Swirly Girls "Chopped"
And "Fractions"
Kits are available for both patterns.
Another new kit "Cascades"
Kit consists of Hoffman Batiks.
Another new kit from the Kaffe Fassett's "Book Quilts by the Sea" "Lorna Doone"
Another Kaffe Kit "In The Garden"
A few new patterns...
Some new books...
This is a project book full of great ideas for home dec and gifts. We have this "White as Snow" fabric line in stock.
Here are some of the projects
Soooo Cute!
\A note regarding our new Fabulous Fat Quarter Club (Details Here}
Month one has been shipped and our customers are very excited. We put a lot of love and sewing goodness in these boxes. The first months Fat Quarter box was fllled with 12 fat quarters by Rachel Hauer including a brief biography of the designer. A free pattern, sewing gift and other treats were inside the September Box. The theme was Halloween. The free pattern included was "Gumbo" by Villa Rosa.
Each month will be a surprise! A different theme, different designer and pattern. if you missed the first month we can add you for October's Club Box. Register online for your first month.
Here is the finished project for September
And finally ..
All Kaffe Fassett Books are on Sale 20% off. All panels are 20% off! Yay!
Happy Sewing!
Thank you for shopping "Small"
Shelley